Best Essay Service's recipe: How to write an Essay?
Best Essay Service's recipe: How to write an Essay?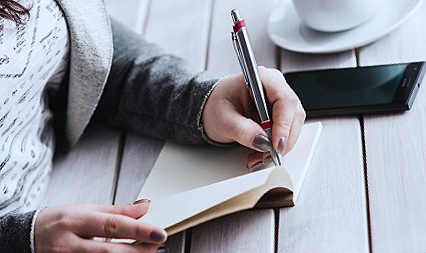 In the previous post, we showed you how a good essay should look like (see "6 Main constituents of a good essay"). However, the majority of students lack imagination and need more tips and hints on how to create an essay that will help not to fail the course. Therefore, we consulted writers from CoolCustomEssay.com and created this article "Best Essay Service's recipe: How to write an Essay?" for you. Hope you will enjoy it!
          Each writer has its own style of writing and prefer different approaches to the essay writing. We have asked the writers from our best essay service to share some advices on how to Write a good and coherent essay.
          Most often authors tend to use a Five-paragraph essay structure - "is a format of essay having five paragraphs: one introductory paragraph, three body paragraphs with support and development, and one concluding paragraph. Because of this structure, it is also known as a hamburger essay, one three one, or a three-tier essay" (From Wikipedia, the free encyclopedia). Why is it called a "hamburger essay"? Because the Introduction part and Conclusion are very similar and the main information is included in the "middle" – in the Main Body of an essay. If you compare it to a hamburger, you will see that there are two similar buns on the top and on the bottom (the introductory part and concluding part), and there is important information between them – the ham itself with fillings.
Usually, this essay structure implies 5 paragraphs:
1 – introduction
2, 3, 4 – body paragraphs
5 – conclusion.
          CoolCustomeEssay - the Best essay service, shared a recipe of a well-written essay with us and we are going to whack up with you. Following these simple steps in essay writing will be a good investment into success of your future studies.
1 - First of all, pick up the topic of your essay. It is important to carry out a research, go to the library, open the Internet browser and survey an academic databases to find scholarly sources. Do not forget to affirm the sources with your professor.
2 – Ponder upon the main idea of your essay and clearly state your thesis. Your idea must be original, do not use other essays and thesis statements. Plagiarism is strictly punished in educational institutions. Your ideas must support your topic, be unique and original. Meanwhile, thesis statement must summarize all ideas that you are going to present in your essay.
3 – Create an outline for your essay. Plan what exactly you are going to speak about in your essay. Outline must clearly show the reader that your essay has introduction, body paragraphs and summarizing paragraphs.  Start each paragraph with a topic sentence. It will help you to support the main idea in each excerpt of an essay. Usually, the structure of a paragraph is following:
Topic sentence;
1st Supporting argument;
2nd Supporting argument;
3rd Supporting argument.
4 – Writing Introduction: start this paragraph with an absorbing sentence that will attract reader's attention. The main task of a writer is to make people want to read a piece of written paper. Start with general description of your topic and go further restraining it and specifying little by little until you come up to your thesis statement.  
5 - The thesis statement should give a rough idea of what you want to convey in your essay.
6 – Each body paragraph should start with a topic sentence. Thus, you will have the connections between each part of an essay and won't lose your main idea. Usually, there are 2 or 3 Body paragraphs (according to the hamburger essay structure).  The task of the writer is to develop the ideas that were presented in the Introduction. Develop your ideas by describing your findings, giving detailed information, discussing important facts, analyzing and giving examples.
7 - Body paragraphs should be developed around the main topic and finished with a summary of the whole essay. In the summary paragraph, the writer should give a brief information about his findings, and support his main idea with examples. Of course, Summarizing paragraph may seem similar to Introductory, but it cannot be the same.
8 – Writer should start his Summarizing paragraph with repeating the initial ideas that were revealed in the introduction. Here an author should confirm the thesis statement and show methods by which it was proved.
9 – In your final sentence, you may write about further recommendations within the sphere of your research. Propose techniques in which your research can be developed in a larger sense.
More important tips:
Brainstorm for a while before you take pen in your hand and start writing your essay. This will help you to find the best ideas and make notes that help to create a well-structured essay. Always remember that second thoughts are best. Students often think that it is inefficiently to spend more than 1 days on essay writing, especially when it is an examination week. But if you have the opportunity to prepare for essay writing thoroughly, use your chance.
Avoid using doubled words. The content of your essay is a key to effective writing. Your vocabulary should be diversified and powerful. When writing your paper, try to nullify the usage of same words and similar phrases. Different online synonym dictionaries may help you to achieve the diversity in your speech. Bypass excessively long sentences, sentences with more than 3 subordinate sentences, avoid usage of "etc." and colloquialisms.
Polish your writing skills. Remember that excellent writing skills do not appear out of the blue. Our writers strived to build a list of advices that will assist you to compose an outstanding essay and surprise your professor, however, it does not give 100% guarantee that you will receive an A-grade. Thus, if you still hesitate in your proficiency, we offer you our best essay services. With us you will get an exclusive opportunity to work with real experts in essay writing. Your essay will be written from scratch without any sign of plagiarism. It will be double-checked for grammar, punctuation and spelling errors. All you need is to place an order and sit back. Our professional will work for you.
          All in all, we recommend you to follow our advices and practice your writing abilities. If you feel that you are ready to complete your writing assignment on your own, we will help you to proofread it with great pleasure!